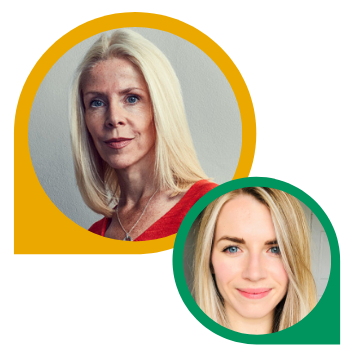 Can you tell us a bit about your early life and your education?
I was born in Edinburgh and my parents emigrated to Canada when I was a child. After completing secondary schooling in British Columbia, I went to the University of Toronto to study political science, where I was also very active in public speaking and debating as an extra-curricular activity. Every summer though, I came back to the UK because I felt I belonged more here, than in Canada. And three of those summers were spent in Edinburgh.
I made the decision to pursue further study in Edinburgh. I registered for a Masters and when I went for the interview they said, well, what do you want to do after that? And I said probably a PhD. In those days you could go straight from undergraduate to PhD, which is what I did. So I jumped a step, but that was really through a love of Edinburgh rather than having a strategy for doing a PhD straight away.
What was your path into public health and why did you decide to pursue research in this field?
When I did my PhD in social policy, it was in health policy, specifically care for older people, and discharge planning from hospital. After my PhD I looked for a post-doctoral post and I found one at the University of Kent, still focusing on health and social care for older people.
I moved to Kent in 1997, when New Labour were elected. They were very interested in public health and inequalities in health. So although I started out as a postdoctoral researcher doing work on care for older people, I was asked to muck in with other people in the unit, who suddenly had to do more public health research.
I was asked to lead a small one year study involving qualitative interviews focusing on a new national treatment service for smoking cessation (stop smoking services) that were being set up within the NHS.  Through that, I met other colleagues working in prevention and public health, in nicotine and tobacco research and I got very interested in it.
From that first small project, I then became a co-applicant in other grants and was appointed to my first lectureship back in Scotland, at the University of Glasgow. And even though I still retain an interest in the care of older people, particularly during the pandemic, I was very excited by the opportunity to conduct research on the prevention of chronic diseases. So that's how I made the shift as a young researcher. And then from there I have stayed in public health and many other studies have developed from those early experiences and connections.
Was there anything early on in your career that you now look back on and realise was a moment of change that maybe shifted your focus?
Having the opportunity to do that study was definitely a shift.
I think the other thing to emphasise is that when I was a student, and also when I was a postdoc, I always did other things with it. As a student, we often need to make extra money. I had a studentship that paid my overseas fees, but I didn't have a stipend. So I looked for work and I got a job in the then Scottish office (now Scottish government) working in one of the care inspectorates.
Combining academic work with non-academic work, I think that was a step which then carried through the rest of my career. I've had scientific advisory roles for government and for charities. I've always had some kind of secondment or other role in combination with my academic roles and research. I think probably that early job, even as a PhD student, was an interesting early change in addition to that shift to public health.
Throughout your career, you've done research on unhealthy commodity industries and I was just wondering if you could tell us a little bit about your experiences doing research on those industries.
I started out doing work on smoking cessation, and then moved to evaluate large policies like smoke-free laws, point of sale display bands, and then doing work on standardised packaging of tobacco products. In those early days I don't think I had any real interest or understanding of the fact that the driver of a lot of smoking-related disease was actually the activities of commercial companies – those who produce the product. But I think once you've spent time in public health, you realise that's a major barrier to policy change. In the interactions I had with government, I could see that lobbying and relationships were an important reason why policies didn't progress.
When I moved into other areas, for example developing an independent alcohol strategy for the UK with the Alcohol Health Alliance, 'Health First', and then more recently looking at policies around unhealthy food products, the strategies of these producers are the same or at least similar in some respects. You come around to the view that actually that's an important area to focus on if we are to improve population health.
What advice would you give to early career researchers, who are just starting out in the field of commercial determinants of health?
Well, I think in any field actually – find a mentor. That's the first thing. And not just one, but several people that you admire and you want to learn from. Then just think hard about what you want to achieve and what your plan is for getting there. I think having a plan is helpful.
And within academia, taking on a range of responsibilities. Getting the opportunity to be an associate editor for a journal, and doing peer reviewing. Maybe going outside of your comfort zone and offering to help with a project that's not in your core area of expertise. If you feel you're good at speaking and you like to do that or you want to learn more about presenting, engage in conferences where you can.
All of those things are, in some ways, just as important as making sure your next paper gets published.
Are there any achievements that you're particularly proud of throughout your career?
I think building these consortia has been brilliant. So, to have the SPECTRUM team now with such a lot of experience and talent and promise after a decade of building two previous consortia [UKCTCS and UKCTAS], I think is testament to everybody that's been involved. .
I'm very proud of what some of the people that I've worked with, who came in through their earlier career pathways, have now achieved – we had PhD students who are now senior lecturers. People I knew who were then research fellows are now professors or have moved into government or charities or other organisations into senior roles.
Also I have two children. I'm very proud of them but it's challenging to combine family life with academia. But if you can or choose to do so, it's good.
The other thing I would say is that last March, I made a very conscious decision to shift to trying to assist with the COVID-19 response. I think that's been challenging for some of the people I work with because I've been diverted. But I really feel that was the right decision. And I don't regret doing that even though it's been exhausting.
You've transitioned between very complex areas in public health – across nicotine, tobacco and alcohol topics – and have also recently become a nationally recognised voice on COVID-19, helping to explain developments in research to the public. How have you managed to do that, and what skills have been important?
One of the skills a researcher has is critical analysis and critical thinking – you're trained to do that. I think in my science communication, that's a skill I try to bring to bear. So I'll always try and find the latest evidence and try and think, what can this study tell us and what can it not tell us? If asked, what are the three key things I want to say about this study?
I also think my experience of working in government, preparing policy briefs for ministers, has really taught me to be very concise. You know what they say, 'Be brief, be bright, be gone'!  I think there's something in that when you're communicating to others, particularly outside of academia.
And then the final thing is just preparation. This morning I did BBC Breakfast, BBC Five Live, Times Radio, and BBC Radio Scotland – those are just the breakfast slots. So I get up about 5:30 and I make sure that I know exactly what happened the day before. I review the latest figures, and I think about what I'm going to be asked. I probably prep before those interviews for a good hour. And then after being in meetings or other University responsibilities during the day, I'll do that again later if I have to do any interviews this evening.
What advice would you give your younger self?
I probably would say to try and spend more time with my family when you can.
What else would I advise? I think to say no more often. I'm always keen to find a new challenge and chase a new opportunity. I'm maybe not a completer finisher the way I should be. I think I need still in my life to learn how to do that better and to be more selective.
And then the other thing I would say to my younger self is just to be kind.  Even in universities, you get a lot of people who are very competitive and it's a system which drives individualism and that's not healthy. I think we have to be kind, forgiving and supportive of each other. I often don't see enough of that and that's how I try to conduct myself. And I think we can make academia a more welcoming, safer place for lots of people from all backgrounds if we do more of that.
About the 'In Conversation' series
SPECTRUM 'In Conversation' interviews aim to facilitate candid discussions around the lives and careers of various members of our research team. Focusing on one guest in each episode, the conversations will provide insights into the routes that individuals have chosen, and any associated challenges and successes that they've experienced during their academic journeys to date. Each interview is hosted by a SPECTRUM early career researcher.