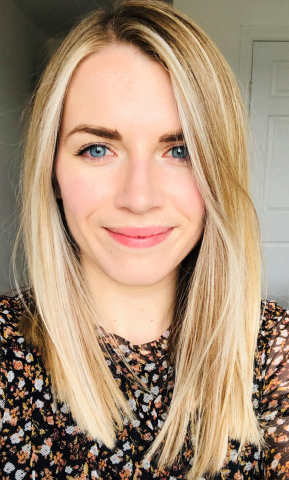 On 28th December 2020, the UK Government announced new legislation implementing restrictions on promotions of HFSS (high in fat, sugar and salt) products by location and price in retail settings that sell food and drink in-store and online in England (UK Government, 2020a). From April 2022, retailers that sell food and drink will no longer be able to place HFSS products at store entrances, aisle ends, checkouts or online equivalents (entry pages, landing pages and shopping basket or payment pages). In addition, volume price restrictions will also prohibit retailers from offering price promotions such as 'buy-one-get-one-free' or '3 for 2' offers on HFSS products. 
Promotions and Obesity
This new policy is in response to well-established concerns surrounding obesity in both children and adults across the UK. Research has demonstrated that rates of overweight and obesity in children and adults remain high (NHS Digital, 2020), with evidence suggesting that it will continue to rise if strong, public health population level measures are not implemented (Cancer Research UK, 2016). Increased rates of obesity are associated with a wide range of short- and long-term physical and mental health conditions, such as depression, type II diabetes, and premature death. Overweight and obesity is the second leading cause of cancer in the UK, and is now predicted to overtake smoking as the primary cause of cancer in women in approximately 25 years (Coker et al., 2019). In addition, there is evidence suggesting that those who are obese are significantly more likely to suffer severe negative consequences after infection with COVID-19 compared to those of a healthy weight (Sattar et al., 2020).    
Furthermore, there is increasing evidence of the extensive role that promotions play in influencing food preferences and purchases. Studies have shown that promotions result in people buying more than they initially intended to, with these products often being HFSS (Public Health England, 2015, Croker et al., 2020). Rather than stockpiling extra purchases, people tend to increase their consumption of these unhealthy products instead. The manner in which brands responded to and utilised the COVID-19 pandemic to further promote their products (Collin et al., 2020), as highlighted in SPECTRUM's recent collaborative project with the NCD Alliance, "Signalling virtue, promoting harm", adds further concerns regarding the HFSS product industry's role in contributing to the unhealthy food environment.
A step in the right direction for public health policy
For SPECTRUM, the announcement of this new legislation is welcome, as it contributes to addressing the obesogenic food environment, moving the UK food environment away from one that pervasively promotes HFSS products. Although some supermarkets have already voluntarily removed HFSS products from checkouts (Ejlerskov et al., 2018), this new legislation ensures all medium and large retailers are bound by the same regulation. However, the development, implementation, monitoring and evaluation of such legislation must be robust and allow for amendments to be made as new evidence arises or as industry identify new ways to circumvent rules.
Although this policy is a promising step in the right direction, there are some concerns as to the scope of the policy, particularly the exemption of micro and small retailers from the legislation. If retailers employ less than 50 employees, even if this retailer is part of a medium or large brand, they are exempt from this new promotion legislation. This could result in continued, albeit less, exposure to promotions that encourage increased selection, purchasing and consumption of HFSS products, which would undermine the aim of the policy and broader public health goals. It is vitally important that we ensure the policy is as robust as possible through effective policy design, as well as continued evaluation of the policy development process.
The policy is not due to be implemented until April 2022, which gives industry ample time to lobby policymakers to ensure it meets their interests rather than that of improving public health, as has been evidenced in previous policy implementation processes for other unhealthy commodities (Tobacco Tactics, 2020, Hatchard et al., 2016). It is important the public health community is prepared for such industry action, with continued research and advocacy.
Further opportunities to influence public health policy
Within SPECTRUM, one opportunity to continue to influence public health policy research and practice is through our involvement in the development of a Healthy Weight Strategy with partner organisation the Obesity Health Alliance. This strategy aims to provide a 10-year plan for government action to reduce obesity prevalence, and focuses on providing a set of ambitious and comprehensive recommendations that address the systemic drivers of obesity including the promotion of HFSS products.
The change in approach to obesity policy, announced last year by the UK Government in response to the COVID-19 pandemic (UK Government, 2020b), represents an opportune policy window for public health to ensure new policy initiatives are as robust, wide-reaching and effective as possible. Research conducted by SPECTRUM colleagues on the marketing of unhealthy products and corporate practices aims to contribute to such robust policy initiatives.
Related links
Read the UK Government announcement
NCD Alliance and SPECTRUM report "Signalling Virtue, Promoting Harm"