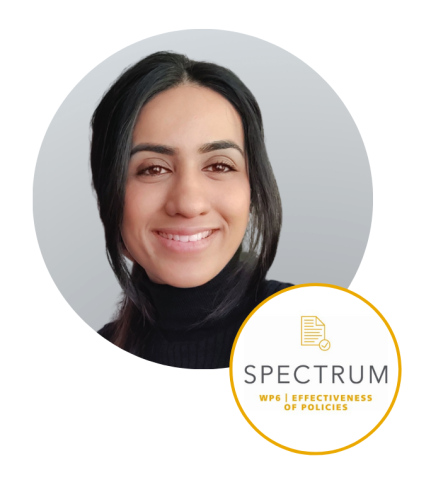 TV broadcasting has long been a channel for advertisement display to the watching public, whether this is between programmes or via carefully curated placements and usage during shows. Across England in 2019 the average person watched over three hours of TV content each day (1), a figure which arguably increased during the following pandemic hit year, offering a huge potential audience.
Regulatory controls set out by the Office of Communications (Ofcom) Broadcasting Code (2) aim to protect under-18s by restricting depictions of tobacco or alcohol use in programmes made for children. However, research continues to show tobacco and alcohol imagery very much present and prevalent in prime-time TV programmes (3-6, 8, 11), alongside content of foods high in fat, sugar and/or salts (HFSS) (7). Again, this is despite Ofcom and the Advertising Standards Agency (ASA) introducing regulations prohibiting HFSS foods advertising during or adjacent to programmes commissioned for, principally directed at, or likely to appeal particularly to audiences below the age of 16 in the UK (9).
Investigating content in reality TV programmes
Our latest study (12) quantifies tobacco, alcohol and HFSS product audio-visual content in a sample of reality TV programmes broadcast on both television and video-on-demand services throughout a one-year period (2019-2020). It also estimates the population exposure of this content by taking a sample of these programmes.
This was done by viewing all episodes aired and recording any tobacco, alcohol and HFSS product content using a one minute interval coding system. Content was coded within each single minute frame using the following categories:
Actual use
Implied use
Tobacco paraphernalia/Other Alcohol Reference
Brand appearance
In total, we recorded over 13,000 1-minute intervals of footage, across 264 episodes from 20 different reality TV programmes.
Billions of impressions delivered
Our results found that tobacco content appeared in 2% (227) of intervals across 16% (43) of the episodes viewed, alcohol content occurred in 39% (5167) of intervals and 98% (258) of the episodes studied, and HFSS products were seen in 13% (1752) of intervals across 88% (234) of episodes.
Further interesting findings revealed a total of 149 different alcohol brands appeared across 122 episodes. The most prevalent being 'Peroni' and 'Johnnie Walker' (seen 101 and 84 times, respectively). We also found a total of 93 HFSS brands were seen, with the most common being Coca Cola (appearing 87 times across 79 intervals).
A select convenience sample of programmes were then used as part of a population exposure estimate. 15 programmes consisting of 165 episodes were selected, and from these calculated a delivery of:
157.4 million tobacco gross impressions to the UK population, of which included 9.6 million to children under 16.
3.5 billion alcohol gross impressions, including 197.3 million to children under 16.
1.9 billion HFSS gross impressions, including 136.6 million to children under 16.
A significant source of exposure to young children
Whilst this current study demonstrates tobacco content being infrequently seen on reality TV, it highlights the prevalence and prominence of alcohol and HFSS product content shown.
With the substantial exposure of HFSS products and alcohol this avenue of media directs to its viewers, it's important to highlight its reach to viewers under 16.
As we are already aware, the engagement and initiation of smoking, consuming alcohol and HFSS products at a younger age is a risk factor for this behaviour, dependence and continued use in later life.
Our study builds upon the growing evidence base that a broad range of reality TV programmes are in fact a significant source of exposure of alcohol, tobacco and HFSS imagery to young children. This is despite Ofcom Broadcasting code (namely section 1.10) and watershed bans on HFSS advertising by the ASA (9, 10).
Exploiting loopholes
As previously suggested, a point of interest is the possibility of alcohol companies using reality TV programmes to circumvent the Ofcom Broadcasting code (8).
How? Ofcom currently prevents paid-for alcohol product placement but allows brands to be shown under the protection of "editorial justification" if no cost is given to the product providers and if it were acquired at no significant value. As evidenced by our research and others, this loophole is enabling widespread exposure of these commodities to viewers under 18.
With the ongoing deliberate occurrences of alcohol branding in reality TV, it's uncertain whether HFSS product placement (which is currently not prohibited in the UK) will follow a similar trajectory. If so, the widespread reach of these shows needs to be at the forefront of consideration in light of the ongoing importance placed on preventing children and adolescents from experimenting with behaviours leading to obesity, smoking and alcohol consumption.
Read the study in the Journal of Public Health